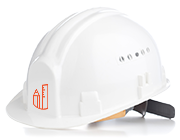 Desert Valley Contracting
has been locally owned and operating in the Las Vegas valley for over 30 years and has built its
reputation on long-standing relationships, solid knowledge of the latest trends,
tools and techniques of our trade.
ABOUT

About Us
Desert Valley Contracting has been locally owned and operating in the Las Vegas valley for over 30 years and has built its reputation on long-standing relationships, solid knowledge of the latest trends, tools and techniques of our trade.
Desert Valley Contracting provides complete design and build services. Our portfolio and specialties consists of re-building and restoring high rise properties, hotels-motels, custome and track residential homes, commercial buildings, apartments, new building construction projects, tenant improvements, shopping malls and restaurants/ bars. We have recently been featured as the preferred contractor for Spike TV network reality show, "Bar Rescue." No matter the size of the job, our employees and sub-contractors know what you will need and we expect only the best from them. We are sure you will be pleased with our service, both in the field and in our office.
If you have experienced a property loss due to fire, mold, water or vandalism; Desert Valley Contracting, along with our other companies will be quick in response and remediation. We begin with the first exploratory meeting which includes a free estimate, product and budget review. As a preferred vendor for most major insurance companies we go to great lengths in providing the necessary information to our clients in order to assist with all aspects of filing a claim and working with your insurance adjuster. Well respected within the insurance industry we are able to quickly and efficiently maintain constant interaction with all parties involved to get you back in your home or business as soon as possible. We maintain quality workmanship in a timely and professional manner to ensure positive working relationships and you can count on being fully informed every step of the way
Please visit our Gallery of Products which reflects the wide variety of carpet, tile, wood flooring and cabinets. We offer a progressive variety of natural stone and porcelain tiles in various sizes and colors. Our line of stone and glass mosaic style backsplash tiles can enhance any kitchen or bathroom. As a cabinet distributor and installer, this allows us to provide a seemingly endless solution to your cabinet needs.

Best Businesses Award










—

To the team of Desert Valley Contracting:

( Jason Plichta )

I would like to extend much appreciation and thanks to the team of Desert Valley Contracting Inc. All aspects of the project had a seamless flow, from the courtesy follow ups from your office staff to Keoni and his crew maintaining a time sensitive schedule, following through with our requests and performing with professionalism and integrity. I would and will not hesitate to refer or utilize the services of Desert Valley Contracting Inc. on future projects. Well done team! Thanks, Jason Plichta

After the devastating loss of my dad I came home to a flood in my home. I've had to deal with many people and companies due to this flood and none were more kind, professional, and understanding than Desert Valley Contracting. From start to finish they did what they said they would do and even more, going the extra mile. Daniel, Ashley, Carniche, all the workers who came to my home, Rene was one, but all were great. I will always refer them and remember the great experience I had, thank you all so much!











—

Desert Valley Contractors did a great

( Dan )

Desert Valley Contractors did a great job repairing my living room and bathroom after some water damage. They responded to my inquiries immediately and quickly finished the job within the budget I had. I would use them again and I do recommend them to friends. Sincerely, Dan

I had a great experience with Desert Valley Contracting, Danny came out and did my estimate and he was very knowledgeable and explained everything to me, surprisingly he even found a couple ways to save me a few bucks which I thought was extremely honorable of them. If you need any general contracting work done I highly recommend them, they do good work and complete it in a timely manner A++++











—

I just wanted to take a minute

( Laura Denue )

I just wanted to take a minute to let you know how thrilled we are with how the new guest bath is coming along – the shower is stunning, the crew has been great to work with and their craftsmanship is excellent. We couldn't be happier. Laura Denue

From the first phone call all the way through the process of restoring my 2 bathrooms and complete flooring throughout the house, the team at Desert Valley has made the process as smooth as possible. I was kept informed each step of the way and always got a prompt response to my many questions and concerns. Thank you Rudy and team, Ashlee and Carniche for taking such good care of me and my home. I look forward to working with you all agian!!!

I just wanted to let you know that I am very pleased with professionalism, honesty and courtesy of everyone involved in our project. Daniel's personality got you our job and Rudy's courtesy and professionalism won our trust in your company. It has been a Great experience. I can assure you that I will recommend your company to anyone without hesitation. Thanks to all of your crew who worked on our house.
Natural calamities can hover over you without giving you an insinuation of its advent, it…

Are you in need of damage control to your home in times of flood? Restructuring…

Do you have a habit of changing the look of your home in one time…

Whether in residential areas or in commercial places, water is used in huge quantities almost…

Do you want a classy bathroom to yourself? You might have given a design of…

Are you in need of changing the structure of your home? Restructuring of your home…

Desert Valley Contracting deals with home restoration so that new ideas and innovations can be…

Utilize the services of well trained and experienced professionals for all your construction projects ranging…